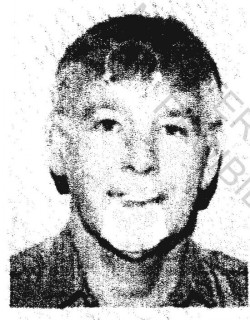 George Brooks / Burke

Desperate parents of missing girl take initiative and make direct appeal to her abductor:
Move reflects impatience over police response
Description of clothing when girl went missing
8 May 2007
The Guardian
Steven Morris Praia da Luz, Portugal

The mother of Madeleine McCann yesterday made a direct appeal to the person who snatched her "beautiful" daughter during a family holiday in Portugal.

Kate McCann begged the abductor: "Please, please do not hurt her. Please don't scare her. Please let us know where to find Madeleine, or put her in a place of safety and tell somebody where."

It is understood the family is becoming impatient with the response of the police in the Algarve to the disappearance of three-year-old Madeleine, who vanished from her bed on Thursday evening.

The decision to make the direct appeal was the idea of Mrs McCann and her husband Gerry, rather than the Portuguese police.

They also decided to release a full description of the pyjamas the little girl was wearing when she was taken as the parents dined in a nearby tapas bar. The police had failed to issue a description of what Madeleine was wearing, one of the first things a British force would have done if a child went missing.

Speaking in an apartment a few doors from where the family were staying when Madeleine vanished, Mrs McCann, a GP, said:

"We would like to say a few words to the person who is with our Madeleine or has been with Madeleine.

"Madeleine is a beautiful, bright, funny and caring little girl. She is so special. We beg you to let Madeleine come home.

"We need our Madeleine. Sean and Amelie [the girl's twin two-year-old brother and sister] need Madeleine and she needs us. Please give us our little girl back."

Mrs McCann, 39, still clutching Madeleine's cuddly toy that was left in her bed when she was taken, repeated the final plea in Portuguese: "Por favor, devolva a nossa menina."

As she made the plea Mr McCann, 38, a cardiac surgeon, leaned his head into his wife's neck, tears in his eyes. Afterwards Alex Woolfall, a spokesman for the Mark Warner complex in the seaside village of Praia da Luz from which Madeleine was snatched, confirmed that the idea to make the direct plea had come from the McCanns, though they had informed the police they were doing it.

He said: "They wanted to make a very direct appeal. Every day they are trying to do whatever they can."

The family, who are from Rothley, Leicestershire, said that the pyjamas she was wearing had white bottoms with a floral design on them and a pink, short-sleeved top with a picture of the Winnie the Pooh character Eeyore on them. They were bought from Marks & Spencer last year.

Meanwhile, the police investigation included patrols of a marina at the nearby town of Lagos and volunteers took part in searches on foot of the scrubby countryside a few miles inland from the resort.

There have been reports that a bald man was seen dragging a girl towards the marina. Police have checked the departure records of the pleasure boats that left the marine in the hours after Madeleine's disappearance.

At least two yachts left the harbour for other Portuguese ports the morning after the child was taken. A police launch was patrolling the marina yesterday.

Marques Pereira, a maritime police captain at Lagos, also became the first public official to admit that the Madeleine might be dead. He said that they were searching for clothes, shoes or a body. One of the sites they have been looking at are caves, which can only be accessed by canoe.

There was a swirl of other possible sightings of suspect and theories. One man from Liverpool,

George Burke

, said that he had seen a couple with a girl who fitted Madeleine's description eight hours after her disappearance, again close to the marina and the railway station at Lagos, which is a 10-minute drive from Praia da Luz. There were reports of yet another suspect handing out sweets to children near the marina.

Barra da Costa, a former inspector in the Judicial Police, PJ, claimed that his sources within the force believed that Madeleine's abductor could be from Britain.

Ex-pat and Portuguese volunteers continued to help with the search. A party of around 20 people searched forests and rough ground around the village of Espiche, just north of Praia da Luz.

Dave Felton, a Manchester man who lives in the village said: "I think people are still hoping that we don't actually find her and that she is safe and sound somewhere."

A picure of Madeleine attached to a sign on a beach in Luz, in the Algarve

Gerry and Kate McCann hold a picture of Madeleine during an appeal for her safe return.