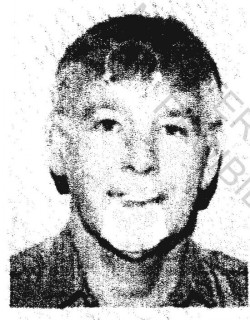 George Brooks / Burke

Taken by sea?
28 November 2007
Mirror
Martin Fricker



Note: The released McCann case files show no record of George Burke (aka George Brooks) approaching the Portuguese police in regard to this sighting. See: Apensos V, Vol 1 Page 5

The hunt for Madeleine 'Vital' sighting outside marina

A British businessman's sighting of Madeleine McCann near a marina eight hours after she vanished has convinced private detectives she WAS smuggled out of Portugal by sea.

George Burke insists he saw a vicious-looking man and a woman dragging a Madeleine lookalike along a road that leads to Lagos marina.

But investigators believe Portuguese police who interviewed the dad-of-two failed to take the sighting seriously.

A source said:

"The private investigators are now concentrating on Lagos and the marina.
"What Mr Burke saw could be incredibly valuable.

"He was concerned enough to call the police and they eventually followed up on his information.

"Now the investigators want to talk to Mr Burke. There is a strong chance Madeleine was taken by boat from the marina and is still alive somewhere."

George, who is from Liverpool but now lives in Portugal, saw the couple with the girl as he drove past the marina at about 6am on May 4. He said:

"It was very, very dark and it was hard to make out exactly what the couple looked like. But through the gloom I could see a very suspicious-looking man and woman, with a child who fitted Madeleine's description.

"Though there was nobody else on the road, they were hurrying across a road that leads straight to the train station and marina."

Kate and Gerry McCann have always believed the four-year-old was probably taken out of Portugal by sea to North Africa.

George contacted police as soon as he got home but border and port authorities were not alerted for another 12 hours.

NOTE:
From Michael Wright's statement:

As for additional information I would like to add that on Sunday, 6 May I went to the pizzaria in PdL and bought a large quantity of pizzas. I was attended by a girl from Liverpool. I explained to her my relationship to the McCanns and she told me that her father 'George' had seen a man carrying a child in his arms in the early morning of 4 May in the resort. I asked her if her father would speak about this to the Portuguese authorities. I don't know if the information was ever investigated.