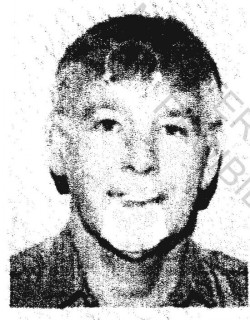 George Brooks / Burke

Stranger in shadows ignored by detectives
Maddie 'sighting' on CCTV at Brussels bank
11 August 2008
The Sun
Veronica Lorraine in Praia da Luz

PORTUGUESE cops failed to probe a possible sighting of Maddie's abductor near her family's holiday apartment, police case files reveal.

Babysitter Margaret Hall was looking after a little girl in the flat eight months before the McCanns arrived.

When she investigated a noise outside, she saw a shoe in the shadows. She cried out and a man stepped out shouting, "No, no". Margaret said he was almost certainly Portuguese.

She told detectives she returned to the apartment "in a state of shock".

Couple

But police regarded the incident as "outdated" as it occurred so long before Maddie went missing, their 20,000-page dossier shows.

Police also failed to interview pizza worker

George Brooks

, 61, of Liverpool

, who saw a suspicious couple carrying a child near the local marina hours after Maddie vanished.



Mr Brooks spoke to the McCanns' private detectives.

But by the time Portuguese police visited his restaurant they were told he had left.

In another possible lead, Ernesto Mochacho, 23, told police of a "tall, thin Englishman in his 40s" who was taking photos of kids on a beach where the McCanns took Maddie.

They asked him to get in touch if he saw him again. But Ernesto added: "I never saw him after that."

The McCanns' spokesman Clarence Mitchell said last night: "Kate and Gerry hoped from the outset that the police were following up every lead."