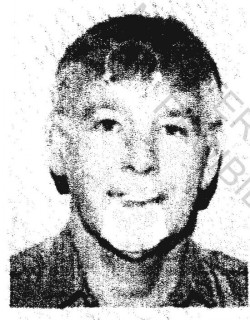 George Brooks / Burke

I saw suspects with a girl like her
7 May 2007
The Daily Express
Matt Drake and David Pilditch




(Note: the released McCann case files show no record of George Burke (aka George Brooks) approaching the Portuguese police in regard to this sighting. See: Apensos V, Vol 1 Page 5)



A British expat told yesterday how he saw a "suspicious" couple with a child like Maddy rushing towards a railway station not long after the little girl disappeared.

Supermarket owner George Burke, from Liverpool, said that a "vicious looking" man and woman were carrying the child, eight miles from where she was abducted.

The sighting was about eight hours after Maddy had vanished from her bed at the Ocean Club resort as she slept beside her two-year-old twin brother and sister.

Father-of-two Mr Burke said he was driving home just before 6am on Friday when he caught the couple in his headlights.


"It was very, very dark, " he said. "It was hard to make out exactly what the couple looked like, but through the gloom I could definitely see a very suspicious-looking man and woman, carrying a child who fitted Madeleine's description.

"Though there was nobody else on the road, they were hurrying across a dual carriageway that leads straight to the train station and marina in Lagos.

"The woman was in her thirties, darkhaired and slim. The man, also in his thirties, was less than six feet tall and slightly stocky.

He had shoulder-length hair and looked quite tanned. They did not look like tourists and they certainly didn't seem to be British.

"You could tell from their posture that they were trying to carry the child without anyone seeing it and they were extremely disturbed when I caught them in my headlights.

"It was only after I returned home to my house in Burgau, along the coast from Praia da Luz, that I realised the importance of what I had seen. I quickly rang the police."

Portuguese police alerted airports, ports and border controls several hours after the alarm was raised, before cordoning the area.

Helped by Mr Burke's description, they have built a profile of the man they believe is their prime suspect. Mr Burke said they told him not to tell the media what he had seen but he decided to break his silence to help to track down the kidnapper.


"I'm the father of two teenagers myself, " he added, "but you can't begin to understand the agony and the distress that the child's parents are going through."