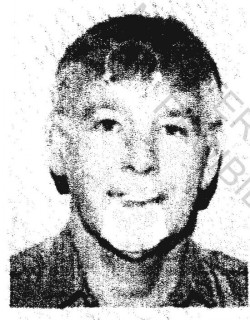 George Brooks / Burke

Wasted days in hunt for Maddy
7 May 2007
Daily Mail
Neil Sears in Praia da Luz

A series of blunders by Portuguese police could have allowed whoever kidnapped Maddy McCann to get away unhindered.

Sources close to the investigation have admitted that they were too slow to react, giving the abductor up to 48 hours to escape.

A picture emerged yesterday of a confused, error-laden inquiry far below what would be expected if a youngster went missing in similar circumstances in Britain.

Despite hopes that the little girl was still alive after more than three days away from her family, police did not have any specific information to confirm this. Nor were they thought to have a name of a prime suspect.

As the desperate hunt by 150 police and 650 volunteers continued, questions were being raised over the nature of the response and whether it has played into the kidnapper's hands. The Daily Mail has discovered that:


Portuguese border controls were not alerted until late on Friday morning - 15 hours after Maddy went missing.

It was not until Saturday that officers admitted she could have been abducted even though it was almost inconceivable that a child of three could have wandered off and remained missing for so long. Only then did they start searching hundreds of apartments in the busy resort of Praia da Luz.

A full list of guests and staff at the Mark Warner holiday complex was being compiled only yesterday and had yet to be handed over to detectives.

The apartment from where Maddy was taken has not been properly sealed off. Police lines have regularly been crossed by curious passersby who have been able to touch the shutters forced open by her abductor, destroying any possible forensic evidence.

The police 'sketch' of the suspect has a blank where the face is supposed to be.

Growing pessimism last night about the chances of finding Maddy alive was in sharp contrast to the apparent hope expressed on Saturday morning when the Judicial Police the Portuguese equivalent of CID - appeared to suggest that they knew who Madeleine's kidnapper was and expressed hope that she was still alive.

Officers also hinted that they had a description - or sketch - of the suspect. But the Daily Mail has been told that this is simply a hastily-compiled drawing based on the often contradictory accounts of no fewer than 30 witnesses.

One key 'suspect' is a man with thick, dark, side-parted hair, wearing a black padded shirt or jacket and pale trousers. One report claimed that he was based just a 'couple of miles' from the resort.

Other sources close to the inquiry, however, admit they have no real idea who he is and that the descriptions are of a 'number' of suspects.

Similarly, the police's confidence that the toddler is still alive seems to be based simply on hope.

Officers are working on three theories. One is that the suspect is a local paedophile. The other two possibilities are that Maddy was taken either by a childless couple or by human traffickers.

If either of the latter theories is true, then the youngster is likely to be a long way from the resort.

In any event, it is more than likely that she was watched by her captor - or captors - as she played with her parents in the sunshine.

At first the local rural police took little interest in witnesses' reports of suspicious characters seen nearby, because they initially believed Madeleine had simply wandered off.

They took hours to be convinced that an intruder had forced open the heavy shutters at the side of the flat.

Last night an expatriate British businessman described how he saw a couple carrying a young child eight hours after Madeleine went missing.




George Burke

, originally from Liverpool, was driving home at 6am on Friday after dropping his son at a station when the man and woman were caught in his headlights and immediately scurried out of sight. He said he thought nothing more about the incident until he heard about Madeleine's disappearance, after which

he contacted police

.

Mr McCann's sister, Philomena McCann, said:

'The police were doing very little after Madeleine vanished. Mark Warner staff had to organise the searches. The police did nothing for hours.

'They have just played this down from the minute they were approached.'

By Saturday afternoon a chief inspector from Lisbon, belatedly summoned south to beef up the inquiry, was knocking on doors.

He and other officers used master keys to let themselves in when doors were not opened, then questioned occupants.

One British resident, shocked at the delays in the Portuguese response, said he had told the inspector: 'We've been waiting for you - it's taken two days. The inspector said, "I know" and rolled his eyes.'