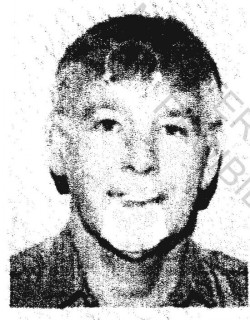 George Brooks / Burke

Little Maddy stolen from her bedroom
6 May 2007
Sunday Mail
Michael Seamark

LISBON: A British girl who disappeared from her bed in a Portuguese beach resort while her parents dined nearby was kidnapped, police said yesterday.

Police believe three-year-old Madeleine McCann is still alive and have a drawing of a suspect based on evidence from witnesses, said Guilhermino Encarnacao, head of the judicial police in the Faro area of the Algarve.

He would give no further information about the suspect other than saying there was "all the evidence to show it was a kidnapping" and other possibilities had been ruled out.

He said up to 150 police were searching for the girl, who was reported missing on Thursday. Police yesterday put airports, ports and border posts on alert in their hunt for the kidnappers.

Her distraught parents, British doctors Gerry and Kate McCann, clung to the hope she was still alive.

Despite a massive search throughout the previous night by police, sniffer dogs and holidaymakers, there was no sign of Madeleine, wearing white pyjamas when her parents put her to bed with twins Amelie and Sean.

Her mother relived the horrific moment she discovered her daughter had vanished from her bed while she and her husband were in a restaurant 40m away.

Kate McCann ran from their apartment in an upmarket Portuguese tourist resort screaming: "Someone has taken my little girl."

The parents have told family and friends they suspect their daughter was snatched while her two-year-old brother and sister were asleep in cots beside her.

Madeleine, who was born by IVF treatment, disappeared from the family's ground-floor holiday apartment at the "family friendly" Mark Warner holiday complex in the Praia da Luz resort as her parents ate at a nearby restaurant.

The child's aunt, Trish Cameron, described the frantic telephone call she received after the couple discovered their daughter was missing about 10 o'clock on Thursday night.


"It was my young brother Gerry distraught on the phone, breaking his heart. He said, `Madeleine's been abducted, she's been abducted.'

"They kept going back to check the kids every half hour. The restaurant was only 40 yards away. He went back at 9 o'clock to check the children. They were all sound asleep, windows shut, shutters shut."
Kate then went over to the two-bedroom ground-floor apartment and "came out screaming", said Mrs Cameron.

"The door was open, the window in the bedroom and the shutters had been jemmied open.

"Nothing had been touched in the apartment, no valuables taken, no passports. They think someone must have come in the window and gone out the door with her."

A Briton who runs a company in the area has told police he spotted a couple carrying a young child.



George Burke

, from Liverpool, was driving home from nearby Lagos about 6am when he caught the two people in his car headlights.


"I couldn't see them clearly because it was dark and windy. They scurried down a side road and out of sight," he said.

Police helicopters and launches scoured the sea, beaches and villages of the Algarve tourist region as Madeleine's family issued a statement which read: "This is a particularly difficult time for the family and we are all comforting each other."

Dr McCann, a consultant cardiologist at Leicester's Glenfield Hospital, and his wife Kate, a GP, had chosen the up-market resort because it was family-friendly.

The McCanns, both 38, who have been married eight years, were on holiday with a group of doctors.