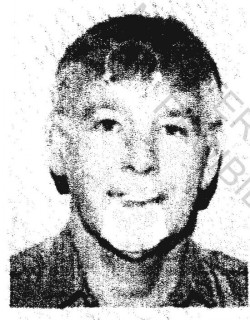 George Brooks / Burke


Courage, Courage, Courage
7 May 2007
Mirror
Vanessa Allen and Martin Fricker in Praia da Luz

Hunt for Maddy, 3 Comfort for parents at Mother's Day service

For Kate McCann it could not have been more poignant - a Mother's Day church service celebrating the bond between mothers and daughters.

Tears streamed down her face as she watched Portuguese children giving flowers to their mums and thanking them for their loving care.

A local girl presented her with a posy of five roses - flowers which under happier circumstances would have come from missing Madeleine.

Brave Kate, 38, choked back her tears and whispered: "Thank you."

She was warned before attending yesterday's service at the Church of Our Lady of the Light that it would celebrate Mother's Day in Portugal. She insisted it should go ahead as planned.

But the strain was etched on her face as she clutched at Madeleine's toy pink cat and prayed for her daughter's safe return.

She kissed the threadbare toy repeatedly as she prayed. It was believed to have been left behind when the little girl was snatched.

Husband Gerry, also 38, put a comforting arm around her as Father Jose Manuel Pacheco led the prayers for Madeleine, her family and the police hunting for her. He said: "We pray that Madeleine will be brought home safe to the heart of the family. We are with you - courage, courage, courage."

Altar girl Emily Seromenho, 14, presented Kate with the roses and told her to walk with the Portuguese mothers and lay them at the feet of the Virgin Mary by the altar.

GP Kate paused by the statue - seemingly lost in silent prayer - and was embraced by the village mothers as the service ended.

She and husband Gerry were engulfed by almost 40 people as they left. Pensioners, mothers and their children swarmed round the Catholic couple and kissed, hugged and shook hands with them in an extraordinary gesture of support.

Many were in tears as they left the tiny white-painted church in Praia da Luz - including Emily.

The teenager, whose English mother Sarah lived in Ascot, Berks, before moving to the Algarve with her husband Francisco, said: "I felt she was very sad. I felt sad too.

"I told her she should give the flowers to the Virgin Mary. She just said 'Thank you'. It is a special service for us. It is nice but it was sad because of what is happening with Madeleine. We are all shocked by what has happened."

Kate and Gerry were accompanied at the service by eight relatives, including Madeleine's grandparents Susan and Brian Healy.

Holidaymakers passed by the church on their way to the beach, clutching their kid's hands tightly.

Expat Peggy Brown, 83, said: "Luz has always been a little oasis away from the bad things that have been happening in the world.

"What has happened is devastating, you can feel it. There is a sort of veil of sadness in the place."

Madeleine disappeared from the family's apartment at the Mark Warner Ocean Club while Kate and Gerry were at a restaurant on the complex just 120ft away.

They decided not to use a creche service and instead left Madeleine and their two-year-old twins Sean and Amelie sleeping. They had been taking turns to return to the block to check on the children.

Kate found the shutter and window to Madeleine's room had been opened and her daughter missing shortly before 10pm.

A photograph of Madeleine taken during the holiday in Portugal last week was released by the family yesterday. In the holiday snap, she poses for the camera on a tennis court at the Algarve resort.

A family friend said Madeleine is a "very confident" girl who would "talk to anyone".

Portuguese police now have a detailed description of the man they believe took Madeleine - but do not know his identity. The Daily Mirror has been given the description but has agreed not to publish it at the request of police.

They are worried releasing too much information could possibly "spook" the kidnapper.

Officers have also created an artist's impression of the suspect - but bizarrely it is only of the back of his head.

Earlier yesterday, Kate and heart specialist Gerry, from Rothley, Leicestershire, were escorted through the resort by three family liaison officers from Leicestershire Police.

One of Kate's colleagues has offered a £100,000 reward for the youngster's safe return.

Police are also investigating reports that a "suspicious" couple were spotted with a blonde child in nearby Lagos on Friday morning.


British businessman

George Burke

, who has lived near the resort for 16 years after moving from Liverpool, said they "scurried" down a road towards a railway station. He added: "It was 6am and pitch black I couldn't be certain it was her."

Last night holiday firm Mark Warner, which owns the Ocean Club complex, said several British families had cancelled their bookings.

Meanwhile relatives defended Kate and Gerry for leaving their three youngsters while they went with friends to have a meal.

Great uncle Brian Kennedy, from Liverpool, said: "The children were only left in the sense that when you put your children to bed, you don't stay in their room all night.

"Kate and Gerry are absolutely devoted to their children."