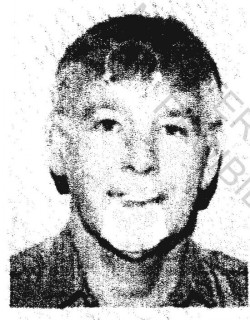 George Brooks / Burke


Please. . . don't stop praying for my Maddy
7 May 2007
Daily Star
Jerry Lawton

Snatched holiday girl's distraught mum in tearful plea. . .

Missing three-year-old Maddy McCann's mum wept yesterday as she prayed for her to be freed by the sex fiend police fear is holding her captive.

Distraught GP Kate McCann, 38, kissed her little daughter's stuffed pink kitten during a church service on Portugal's Mother's Day.

She lined up with other mums to lay flowers at the feet of the Virgin Mary at a Catholic mass in the resort of Praia da Luz, where Maddy was abducted four days ago.

Kate and her heart surgeon husband Gerry were hugged by locals devastated by the kidnap in their low-crime Algarve town.

Devastated Kate urged: "Please continue to pray for Madeleine. She's lovely."

A family friend - a fellow GP - has offered a £100,000 reward for her safe return.

A British expat yesterday described seeing a "suspicious" couple with a child fitting Maddy's description eight hours after the toddler was snatched.




George Burke

said he saw a "vicious" looking man and woman carrying the child towards a railway station eight miles from where she was abducted.

Maddy vanished from the couple's holiday apartment at the Mark Warner Ocean Club on Thursday while they ate at a tapas bar just 40 yards away.

When Kate went to check on Maddy - and two-year-old twins Sean and Amelie - at 10pm she discovered a window open, shutters damaged and her daughter missing.

Detectives fear the tot was snatched by a known sex beast who lived nearby and they have been unable to trace since.

Judicial police director Guilhermino Encarnacao confirmed they were hunting a "known suspect".

But he refused to give more details in case it endangered the tot's life.

A senior police source said: "A situation like this becomes a game of cat and mouse. We do not want to make a false move."

Police were last night following up 30 possible sightings of the youngster.

More than 150 officers were yesterday scouring beaches, abandoned holiday homes and volcanic caves near the resort.

Airports and police on the nearby Spanish border were placed on alert, and British police have flown out to join the hunt.

Maddy's parents, from Rothley, Leics, joined 150 worshippers in the resort's tiny 16th Century church.

Pictures of Maddy were attached to copies of church notices distributed to the congregation, and a large photograph of her was pinned to the front of the building. The family released the last photo taken of her - smiling in a pink hat as she played on tennis courts yards from where she was snatched.

After the service Gerry, 38, said: "We're going to take strength and courage and hope from this. We continue to hope for the best possible outcome."

Back at home Maddy's great-uncle Bryan Kennedy said: "Gerry has no more news, but he did say the amount of support they are getting out there is considerable.

"If the reward helps bring a happy ending then so much the better."

In Rothley the Catholic Chuch of the Sacred Heart was packed for a mass dedicated to the family.