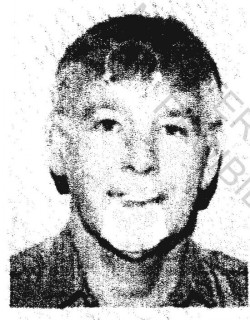 George Brooks / Burke

Police believe she is still alive
7 May 2007
Scottish Daily Record

Prayers for kidnapped Algarve tot but the nightmare goes on for her desperate parents

Portuguese police have a detailed description of the man who took Madeleine - but don't know his identity.

And they don't want to release the information in case it "spooks" the kidnapper.

Portugal's judicial police - the equivalent of Britain's CID - have created an artist's impression of the suspect. But, bizarrely, it is only of the back of his head.

As a search continued of the land around Praia da Luz, police said they believed Madeleine was still alive.

They think she's being held somewhere within three miles of the scene of her abduction.

Officers have received more than 30,000 phone calls on the kidnap and have taken statements from hundreds of locals.

However, a police source admitted last night: "The longer Madeleine is missing, the more worried we are for her safety."

The McCann family and friends have voiced concerns at the police handling of the case.

According to local media reports, police patrolling the country's Spanish border were not given a photo of Madeleine until late on Friday morning.

Experts say the delay would have given the toddler's abductor time to get across the border before a lock-down was ordered by investigators.

Madeleine's aunt, Philomena McCann, 43, of Ullapool, Wester Ross, said: "It was very frustrating. At one point, the police seemed to be doing nothing - they were just standing about."

Police were also investigating reports that a couple were spotted with a blonde child in Lagos, further east on the Algarve, on Friday morning.


Businessman

George Burke

, of Liverpool, saw the couple carrying a child shortly after 6am.


He said they "scurried" down a road towards a marina and railway station.